Opening of the first Croatian specialised store named "Fine Stvari"
In the past, I was invited to several local whisky events, and they were usually organised by the same people who eventually opened their physical store.
Fine Stvari (eng. fine things) have been on the spirits scene for almost ten years, and even though they started as a distributor for restaurants, hotels and bars, during the pandemic, they decided to create a webshop. Zlatko Ivkić, the owner, is one of the most prominent people in the hospitality industry, especially in the wine industry. Creating a specialised shop that deals with distillates can be very tricky, but so far, they are steadily expanding and improving their work.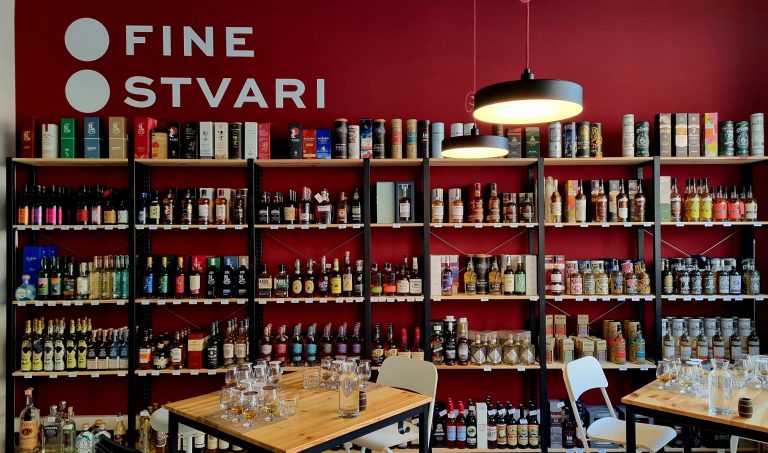 Regarding whisky, they currently offer a vast number of brands such as Douglas Laing (XOP, Old Particular, Remarkable Regional Malts), Kilchoman, Kavalan, Mars, Compass Box, Glendronach, Benriach, Glenfarclas, Kornog, Westward, Buffalo Trace, Egon's, Redbreast, Knob Creek, Michter's, and many more.
They also have a solid selection of gin, rum, mezcal, shochu, sake, vermouth and pisco.
With just under 1000sq feet (90m2) and bold maroon colours on the main wall, the place falls into industrial and modern styles with hints of minimalism. Near the entrance, you can find numerous genuine cask ends and a great installation of cask staves behind the register area.
There will be tasting sessions and workshops for up to 20 people. Keep in mind that this will not only be whiskey-related tastings.
If you're ever in Zagreb, visit Ivana Cankara 5 street, they'll gladly help you pick anything you need.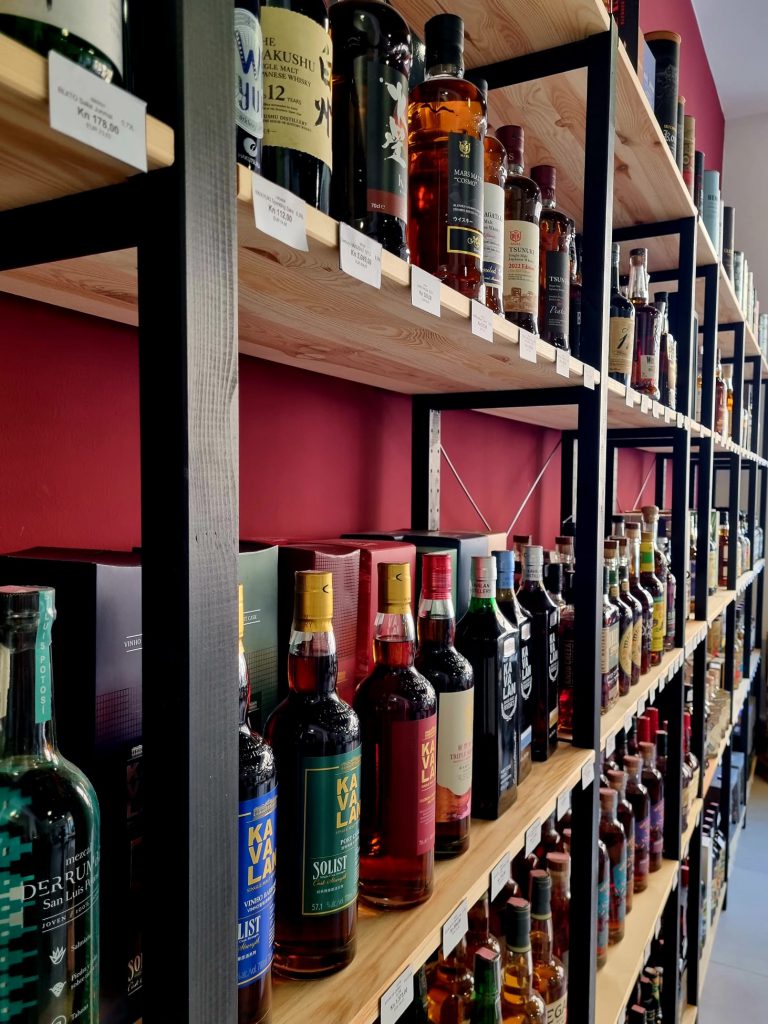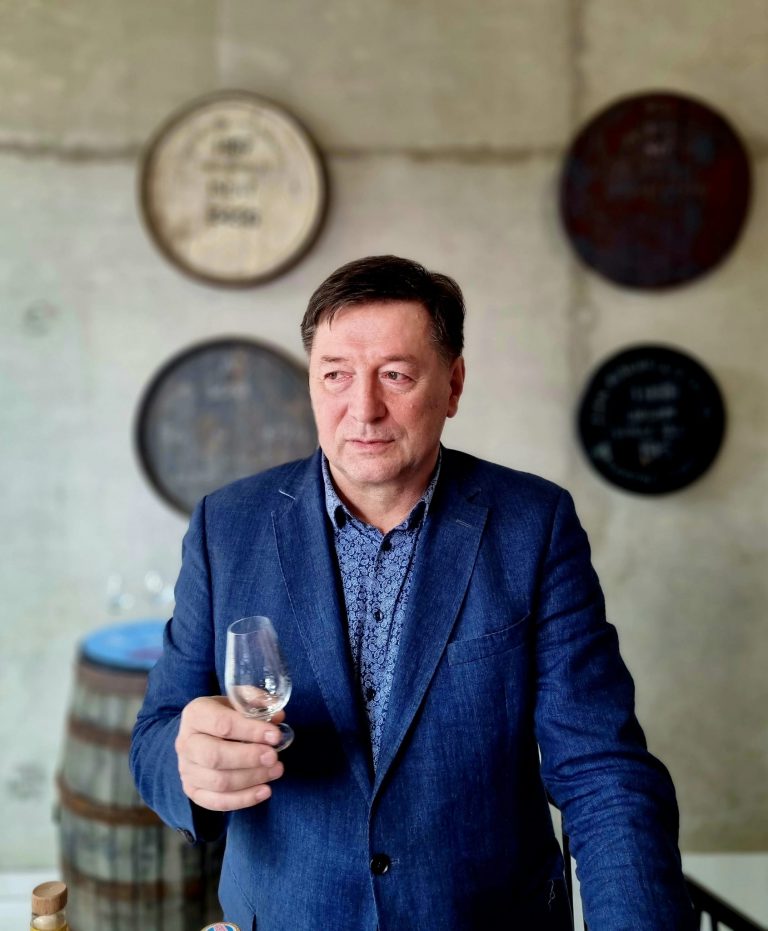 The store's opening was divided into two days, the first day had a press attendance, and I was happy to be invited to offer my opinion. The second day was intended for enthusiasts who bought tickets for the complimentary food and tasting.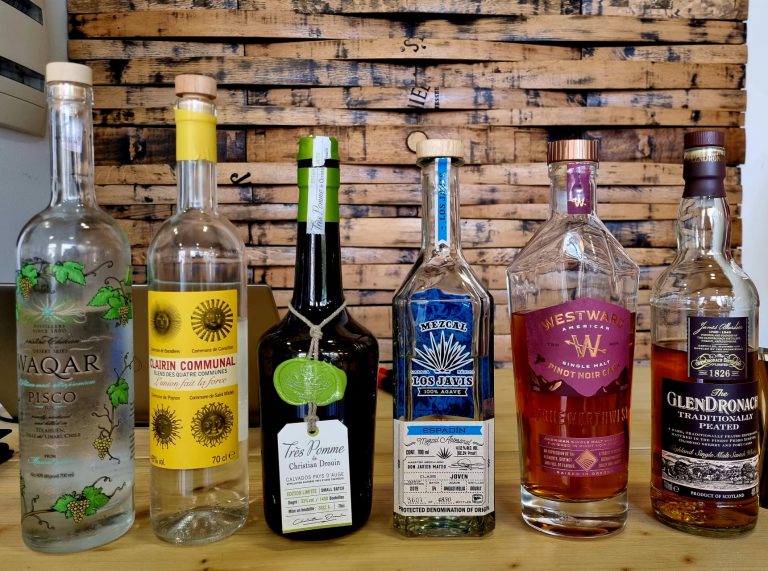 Press Attendance
During 90 minutes Zlatko Ivkić and his associate Hrvoje Šerkinić had a diverse lineup of spirits with food pairing made by talented chef Filip Horvat (chef at Theatrium, Zagreb). 
Instead of writing tasting notes or aromas, I'll give you subjective associations with the following lineup:
  1. Waqar Pisco + chocolate hibiscus and buckwheat candy 
Enjoying summer near the sea with fresh strawberries, dark chocolate and Gin & Tonic
  2. Clairin Communal + prawn with tomato powder and goose liver
The smell of fishing with your friends on a small boat
  3. C. Drouin Tres Pomme Calvados + praline filled with hazelnut and apple (older sorts) syrup
The special occasion dinner – celebrating the anniversary 
4. Los Javis Mezcal + corn spherification 
Cabin during the winter with hot soup near the fireplace
5. Westward Pinot Noir Cask + beef tartare on a potato chip
Bussines lunch with numerous courses – appetisers 
  6. Glendronach Peated + tiramisù
Cigars and artisan coffee with dark chocolate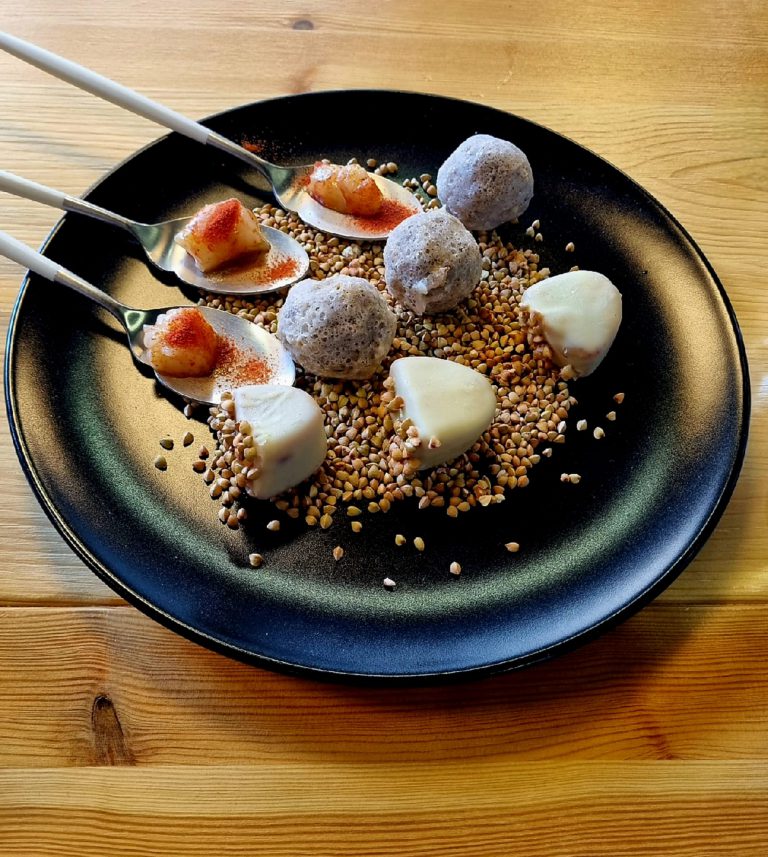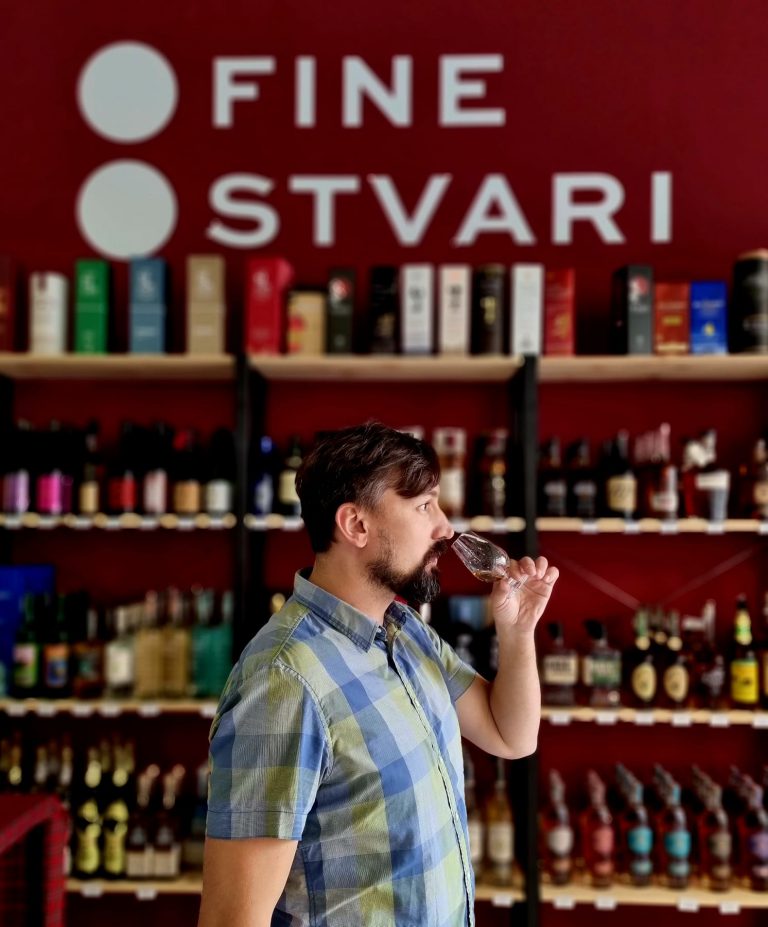 Casual Attendance 
The event happened the day after, on a Saturday, just before lunchtime. It was more whisky oriented, and the tickets were a steal by any standard. For 10€, you got four 20ml (2cl) drams with snacks. Keep in mind that these whiskies are not your regular 12-year-old core range whisky. 
The following lineup was Compass Box Experimental Grain, Mars Tsunuki 2022 Edition, Westward Belgian Ardennes Trappist Ale Cask, and Kilchoman Sauternes Cask. 
Throughout the event, there were circulating forty people, browsing through the whisky sections, chatting with the personnel and overall having a great time. It was a truly wonderful occasion, which I doubt will happen, at least not for this amount of money. Zlatko & Hrvoje pulled out all the stops to make this a memorable experience, considering this inaugural (worn out word in whisky circles) event.