As you could've known, this is the 3rd year of Croatia's whisky event called Whisky Leaks, which is organized by Fine Stvari. It was a big surprise to even host this event during the Covid pandemic, but they've managed to do it out in the open and with proper restrictions. However, we'll talk about that later.
Considering their moderately young status of the event, they've managed to bring out unique experiences, at least to the average Croatian crowd. The first event was small and it had its charm by selling the XOP Douglas Laing releases by a dram and also some limited Kilchoman releases (small batches, 100% islay, etc.). I remember the event quite fondly because it was a great get together with like-minded people over a dram or two.
While I was unable to attend the second event, this one was a huge improvement over the first. It was located in the downtown part of the city, in a hotel to be more precise, and there were guided tastings and workshops. They've even managed to get proper whisky celebrity (I hate this term) Angus Macraild, who was a lecturer regarding old & rare tasting (Port Ellen, Millburn, Cardhu . . .). There were also Kavalan & Kilchoman workshops. It had more to offer in terms of attractions for the attendees compared to the first one.
Finally, the third one came, but not without its mishaps. The organizers had to reschedule their entire event a month later due to the pandemic situation. When they finally reached a consensus and got the approval regarding the dates 7th and 8th May, a huge storm with heavy rain rendered the 7th useless so they had to cancel that date too.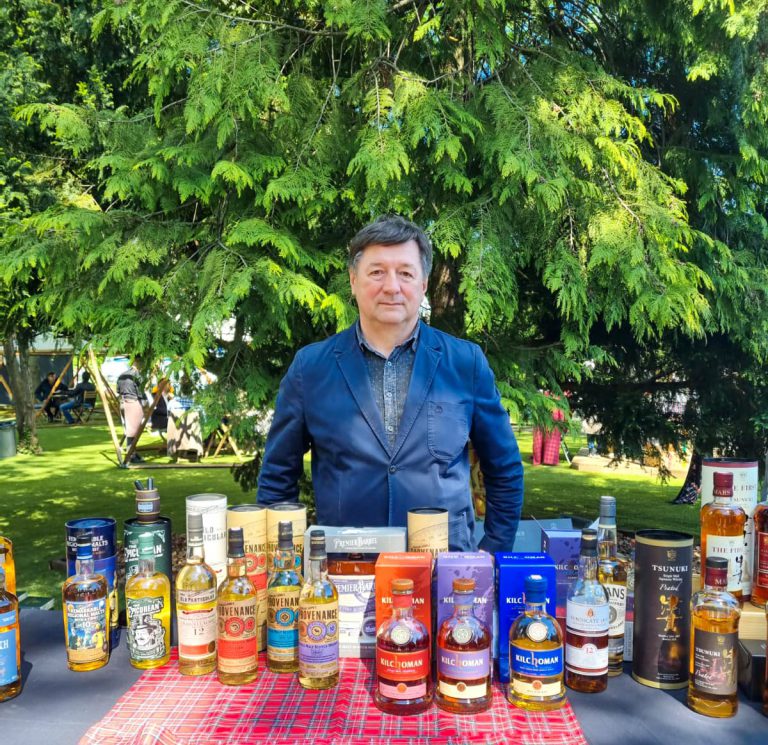 The event itself was located in a big garden near Rougemarin bistro and it had that summer vibe you see in the movies. It lasted around five hours and there was appropriate distance between the tables.
I know you might not be interested in all that, but I just wanted to set the mood for you.
As I mentioned in the intro, the event was organized by Fine Stvari store. They are the importers for Kilchoman, Douglas Laing, Mars, Kavalan, and Westward, among others. Considering this as a proper event after a year of COVID, there were also representatives of LMVH group with Ardbeg and Glenmorangie; Brown-Forman with the Glendronach, Benriach, Glenglassaugh and Jack Daniel's; Edrington group with Highland Park, Macllan and Grouse blends.
It was all divided into four tasting stations, three for buying drams and bottles and one for the cocktails. Price-wise it wasn't expensive at all and the entry ticket gave you four coupons for a dram and a meal. The highlights of this show would be the Croatian exclusive Kilchoman Ruby Port (I wrote about it earlier, check it here), Mars Tsunuki the first, Ardbeg Perpetuum and if we're being a bit pedantic, more uncommon drams such as Glenmorangie 18yo, Westward single malt, Ledaig Provenance. . .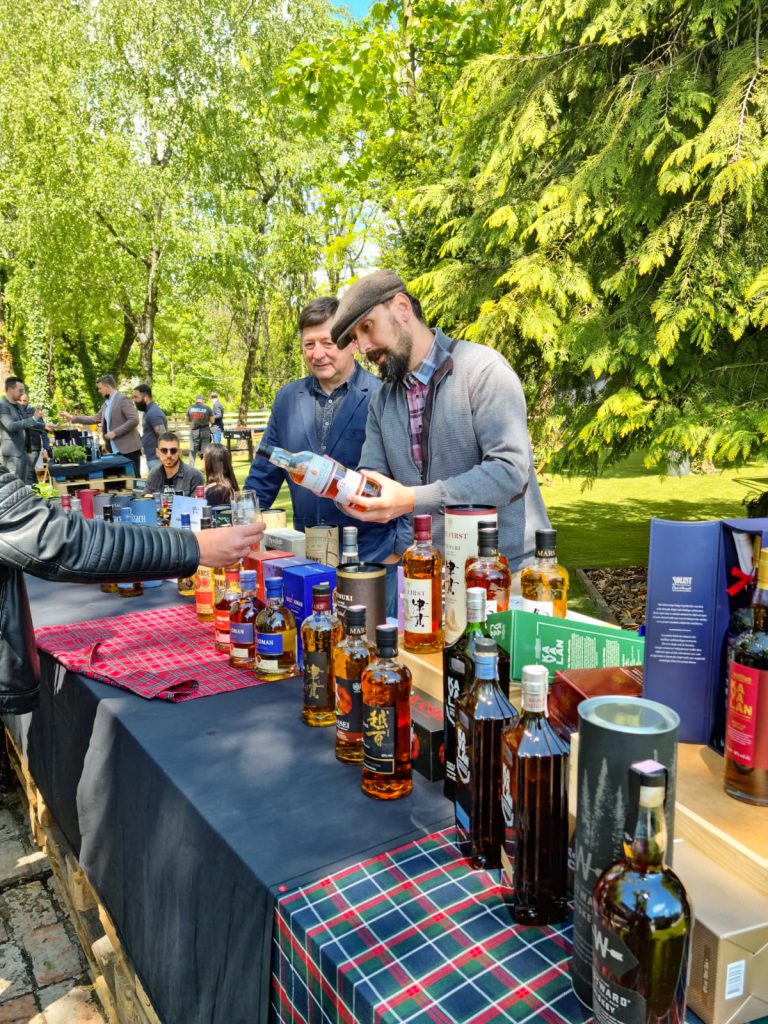 I was caught up in the moment talking with friends I haven't seen in a long time, meeting new people and mildly discussing whiskies involved in the event. People missed going outside and talking in person, you could tell that. As to the whiskies; I've tried a few of them, but I didn't write any notes, so I'll just give you a quick opinion about them. I have to say, they even had the option to bottle it as a sample for later, but I didn't do that for myself.
This is in no particular order, I just remember them in this way:
Mars tsunuki the first – very young, fruits and pepper, shows potential, it needs time and patience.
Jack Daniel's 150th anniversary edition – corn and vanilla, not much else, I thought it would be better.
Highland Park 10yo – very curious, but it has that watery aftertaste which I didn't like, but I have to try it in better circumstances.
Glenmorangie Nectar D'or – peaches, honey, a bit of citrus. I quite liked the older version with the age statement, although this one is nice too.
Ledaig 10yo Provenance – a bit of funkiness, a dash of wax and nothing else as I recall, this also deserves better circumstances.
A few cocktails, those were great and refreshing, especially since it was mildly hot. Penicillin with Benriach 10yo Curiositas and the old fashioned one with the same base. Professionally made and pretty quickly too.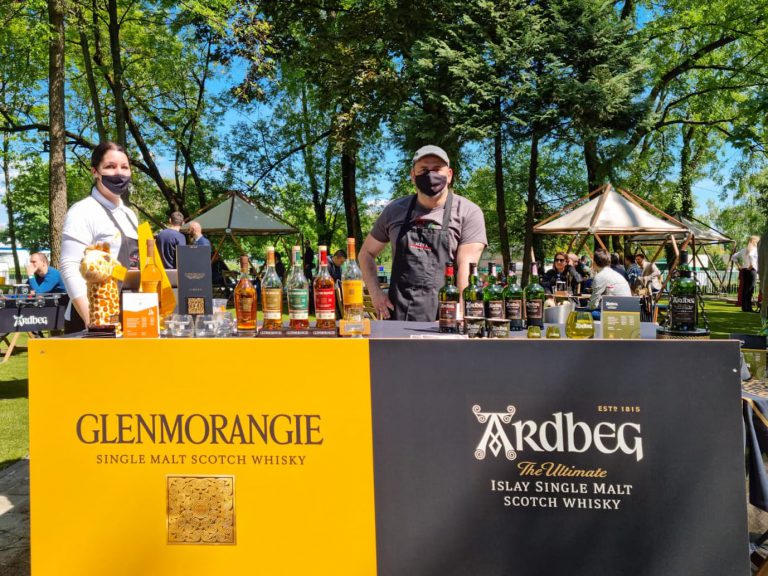 All in all, I'm glad the tradition goes on. I'm especially thankful for the organization of Mr. Zlatko Ivkić and Mr. Hrvoje Šerkinić, because without them there wouldn't be Whisky Leaks at all. In these turbulent times, I'm glad I met a lot of new people, tried some samples and I can't wait to be there next year. Who knows what that will bring, maybe Richard Paterson or Charles Mclean show up as presenters.
If you're interested in their upcoming events, products, tastings, or you just want to have a chat with them, check them out:
Website: https://finestvari.hr/
Instagram: https://www.instagram.com/fine_stvari/
Facebook: https://www.facebook.com/finestvari.hr
Drinkwater