Whisky meetings in the time of Corona
It would be an understatement to say that the world has changed in these last few months, but this is not another PSA post, so let's just talk about whiskies.
If you have a social media account, you might have seen a lot of online tastings or Zoom meetings regarding new releases, old releases, limited releases, and any other kind.
I appreciate this and I think it's great. The advantages are being in your pyjamas while drinking samples and talking with other club members or brand ambassadors, but the disadvantage is the lack of human connection and PowerPoint presentations. Sometimes it feels like a business meeting even though you can joke and laugh all the time.
That brings me to some recent events. As you may know, I'm currently located in Croatia and there are a couple of places where there have been whisky workshops. According to my knowledge, these are the only two whisky related workshops that were held in June.
Bornstein wine bar was the first place, the lecturer was Tomislav Ruszkowski and it was held on the 1st of June. Unfortunately, I wasn't able to attend it, but from what I've heard there were around 20 people. It was called "HOPScotch 3" and there were seven different whiskies from different regions available for sampling. Three whiskies were from Islay, and the other four were from Speyside, Highlands, Campbeltown and Islands (Highlands).
Miva whisky club was just a day later but it was a 2-day workshop, on the 2nd & 3rd of June, the lecturer was Dario Grabarić and it was called "Seaside Rendezvous". There were five whiskies from Talisker distillery and some other spirits in the later hours. I was one of the attendees on the first day and it was splendid. 2-day workshop makes sense due to the limitations of public gatherings and it gave the whole event that friendly, house party vibe since there were only around 15 people each day.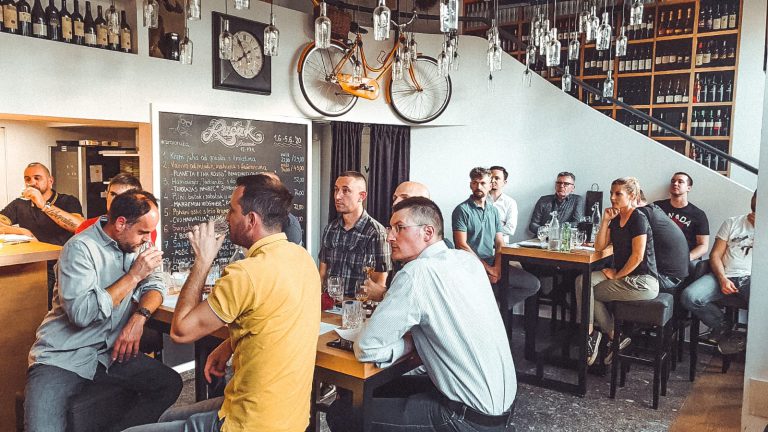 Even though Corona hasn't disappeared, my best bet is that tastings, meetings and workshops will continue in September. I'm curious to see what people will adopt or invent to have the same number of customers as before. Maybe some sort of face visors, who knows. In the meantime, you should watch some online tastings or, even better, order something and enjoy it when you want to.
My picks for some online tastings would be: The Whisky Exchange, London Whisky Club, East Coast Whisky so check them out if you want.
Drinkwater