Kilchoman Ruby Port Cask (exclusively for Croatian importer Fine Stvari)
Kilchoman has released around 985 different whiskies in less than 20 years of their existence. These are only official bottlings, however, there are approximately 30 more for the IB releases. The reason why I never got into Kilchoman, besides their core range and occasional 100% islay release, is just the sheer number of bottles they release. They have 567 single cask releases. In comparison, Bruichladdich has 397 SC releases (including Port Charlotte and Lochindaal) and they also produce abundantly more. All info about releases was found through the Whiskybase search filters.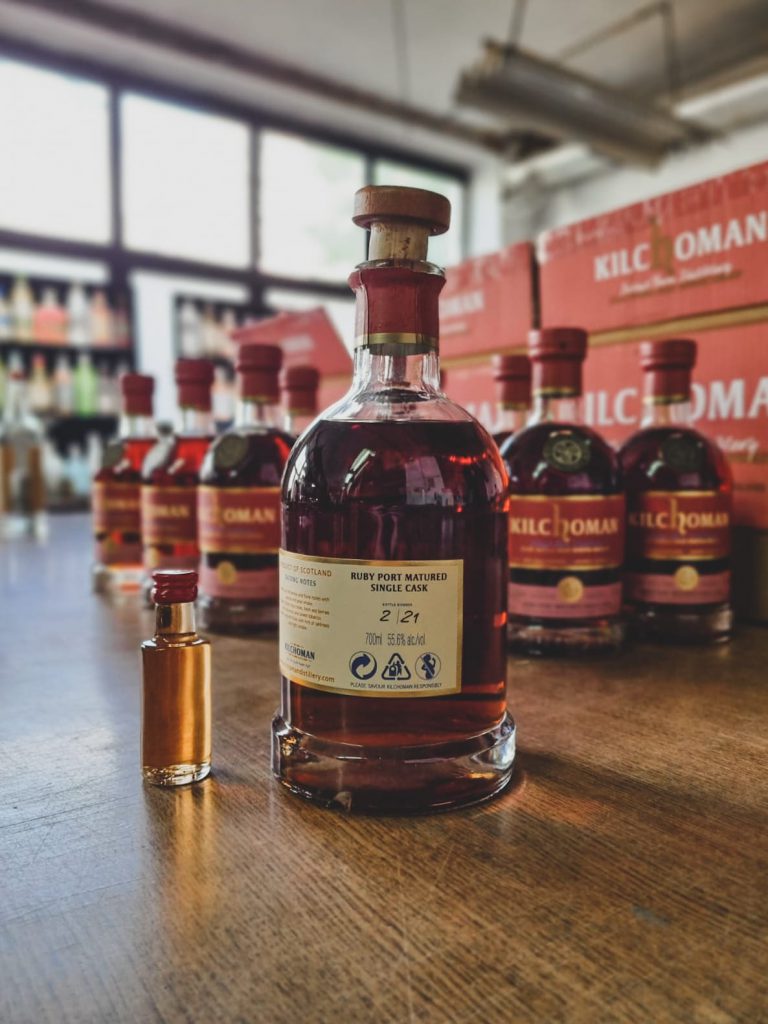 So why am I babbling about all this? Well, a couple of months ago, there was the first bottling of any whisky exclusively for Croatia, my home country, so I finally managed to try it.
As the title suggests, it's Kilchoman single cask releases matured in Ruby Port casks, distilled on 27th June in 2014 and bottled 28th August 2020, which makes it 6 years old. It has a 55.6% abv and there are only 21 bottles available.
This was made possible due to the Croatian importers of this brand called Fine Stvari (eng. Nice things).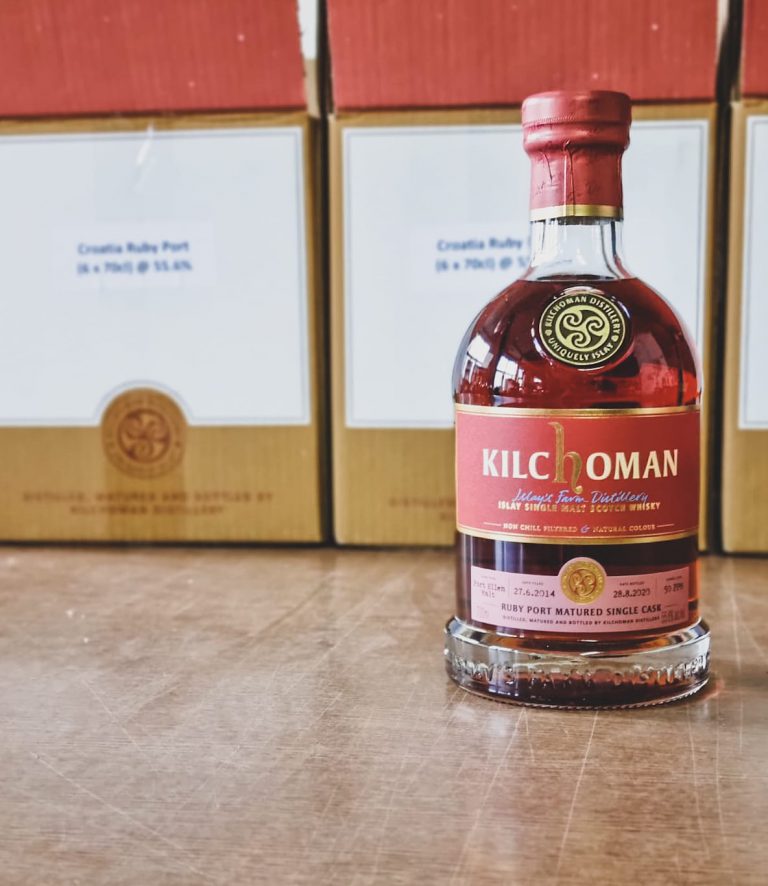 Nose: quite delicate and easy-going smoke, not too much in your face, especially regarding this is only a 6-year-old whisky. Burnt rubber, charred meat. You can also sense a bit of menthol with blackberry juice in the background.
Palate: immediately you get that Kilchoman's peatiness with some cherries and blackcurrant. Also, there are spices, especially ginger, but not in abundance.
Finish: medium, with lingering smoke and a pleasant blackcurrant aftertaste.
With water: earthy, moss notes come to the nose, but everything else is just intensified, especially that ginger in the palate.
Conclusion: Well maybe I should dig into other SC releases of Kilchoman, this is quite pleasing and it really deserves your attention. It has that characterful and distinctive Kilchoman taste that doesn't clash with ruby port cask.
87/100
You can still buy it on their site for a price of €120 if you're interested in this release.
Drinkwater