It's pretty obvious by now that Daftmill is a highly sought whisky and people are doing everything they can think of to buy a bottle of it at the retail price. That being said, I'm also guilty of refreshing several pages every couple of minutes in case I happen to see one at the new release/arrival section. Full disclosure – I managed to buy one from the LMDW page.
Let's begin, what is it that makes Daftmill so special? How come Kilchoman, Kilkerran, or others are not quite in that same category?
First things first, Daftmill is just a side job and that makes it interesting because they don't rely on producing gin or vodka before they sell whiskies, they also don't need to push out 3,4 or 5 years old single malt into the market. Daftmill's inaugural release was distilled in 2005 and bottled in 2018 and not a lot of new distilleries can do that.
Okay, you may say; what's their main job? How come they don't have to go through all these hoops other distilleries go through?
"Our main enterprises are growing cereals, mainly malting barley, rearing beef cattle and growing potatoes. The farm also produces carrots and broccoli." (from Daftmill's official web) Their biggest customer for barley is Edrington (Highland Park & Macallan) according to the interview in 2018 made by scotchwhisky.com page. If you're curious about the name of the farm, it's Angle Park.
So, with all this, they produce around 20 000LPA that's averagely 100 casks per year. If you've ever seen their bottles, it says summer release or winter release, and that's because they only produce whisky during these two seasons.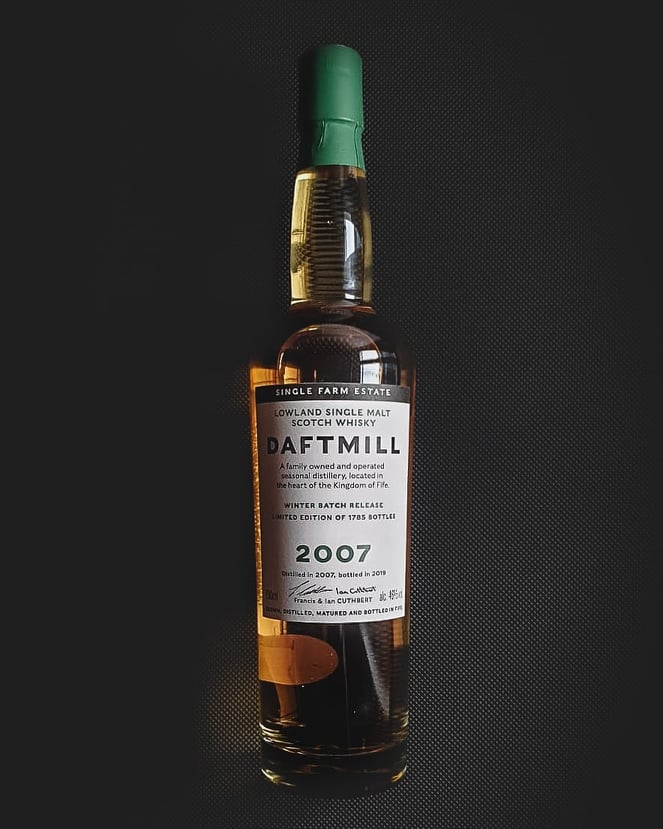 With just 25 releases under their belt, they seem to be every collector's, and unfortunately, flipper's dream. Just for comparison, if you type Kilchoman into the Whiskybase search engine it comes up with a whopping 881 entries. If you do that with Kilkerran you get 153 entries. They all started around 2004 & 2005. Even though their releases are usually quickly sold out, only Daftmill has those ballot debates, "everything is rigged" threads online.
It's worth mentioning that their 2008 single cask edition went exclusively and only to several bars in Scotland for people to drink it and enjoy it. Also, Royal Mile Whiskies introduced Drammer's reward where you pay £10 more, they write something on the label and when you open it, you get a £20 gift card. Companies are trying their best to fight the flippers and I have to say even though it's wonderful, I think the tech-savvy people scouring sites with various crawlers and pushers are a part of the problem.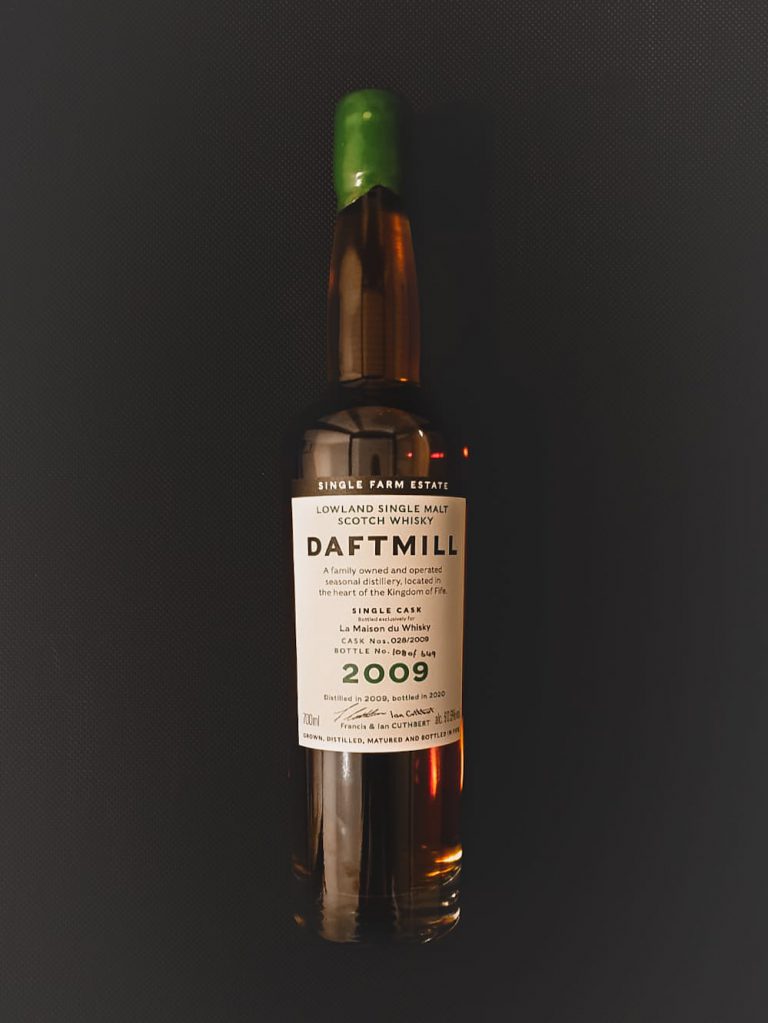 In the last 10 days there have been a lot of Daftmill talks so let's see what happened:
BBR ballot started it all, it was a 2009 (cask 036) ex PX hogshead exclusive with only 276 or 286 bottles available for the ballot. I don't know the right number for the entries but I believe it's in thousands. It was £155.
Between 23th and 25th of September, most of the UK exclusive was sold out. With only 629 bottles of an ex oloroso butt (cask 029) they were selling out in minutes. I noticed 9 shops selling them with Luvians doing a ballot. I don't know their allocations and it's really not my place to know it but I'll just quote Archie McDiarmid, manager of Luvians, here "The breakdown by numbers is that we had over 150 entries for every available bottle. Entries came for 13 different countries and despite the protests that locals never win, ⅓ of all successful entries were from Fife." Inverurie whisky shop had I believe the members-only way of buying the whisky.
Retail prices were all around the place with the majority of them being in the ballpark of £155-170. I noticed one store, which won't be named, change their prices after it was sold out – they were selling it for £168 and afterwards change it to a more reasonable price.
On the 1st of October, LMDW released their expression which is quite similar to the UK exclusive market. There are 649 bottles and it's an ex oloroso butt (cask 028). This one sold for 239€ and you've guessed it – it was over in a matter of minutes. Considering they have a whisky show in Paris that week, my best bet is that they didn't put absolutely everything online.
On the 6th of October, Good spirit company released their ex bourbon 2006 single cask in collaboration with famous internet persona Ralfy. Price was £175 and there were only 222 bottles. From the information I gathered, they were selling only a part of it online, so if you live in Glasgow you could've picked it up before closing. Online-wise, it sold in 10 minutes approximately. 
The results of Whisky shop's W club ballot are coming on the 11th of October. It's a bit different than the others because it's not 2009 and sherry, it's 2006 ex bourbon barrel (cask 035) with only 216 bottles. The price is £165.
There are currently three more expressions to surface up. One for the Japanese market, one for the German market and one for the specialised UK store. They will probably arrive in the upcoming weeks except for Japan, which will be later this year.
This brings me to some troubling news regarding flippers, we all know everything there is to know about them, but I'm curious about this: there were eight bottles of Daftmill 2009 release in Whisky auctioneer going for £700 – 800 for the UK release and £1200 – 1300 going for the BBR release. We know approximately when those bottles came out and we also know that the bottle deadline for the September auction was 14th of the same month. I'm sure you could withdraw and add bottles during the auction because that only makes sense, but it kinda defeats the purpose of the bottle deadline, doesn't it? UPDATE: Certain stores put these bottles in advance on auctions, so it is safe to say that they won't be getting any new releases in the future. 
For the conclusion, I would say Daftmill is the modern king of the new era of the whisky market. If it continues like this, can you even imagine the secondary prices on the new Brora release or Port Ellen? A lot of stores are dealing with it the best they can and my advice to them would be to make it harder for crawlers and other programs and codes. Write D A F T M I L L, so it doesn't ping for the "daftmill" keyword or write Fife Lowland whisky, maybe Daftm1ll, add captchas wherever you can, and thank you for all your hard work.
Drinkwater