Brigljević distillery & Varionica brewery making whisky
PROLOGUE
Over the past few years, the whisky world has experienced a real boom, both in availability and production, sometimes I have the feeling that every two months an inaugural edition of the new distillery is released that meets all marketing criteria such as: organically made, handcrafted, paying homage to tradition and other carefully selected phrases.
Although I have nothing against all these things I think that this boom of distilleries and new releases in Scotland will very much motivate other countries that are not well known for their whiskies to dare to take this truly demanding venture. If you don't have serious investors, running a distillery is extremely expensive, and one of the ways to finance it is the production and sale of gin, various financing programs related to the purchase of barrels (casks), loyalty programs, doing whisky only in spare time, etc.
The next articles are based on the new whisky producers in the country I live in, Croatia. The first article is based on the collaboration between Brigljević Distillery and Varionica Brewery, and the second article will talk about Old Pilots Distillery. As for liquids, Croatia is recognizable for its wines and olive oils, which is evidenced by numerous awards, but over the past 10 years with the popularization of the craft gin scene and also many awards, the aspiration and need for whisky production has been created.
Although these two distilleries are not the first to do so in this area, you should bear them in mind as they are by far the most ambitious in their intent.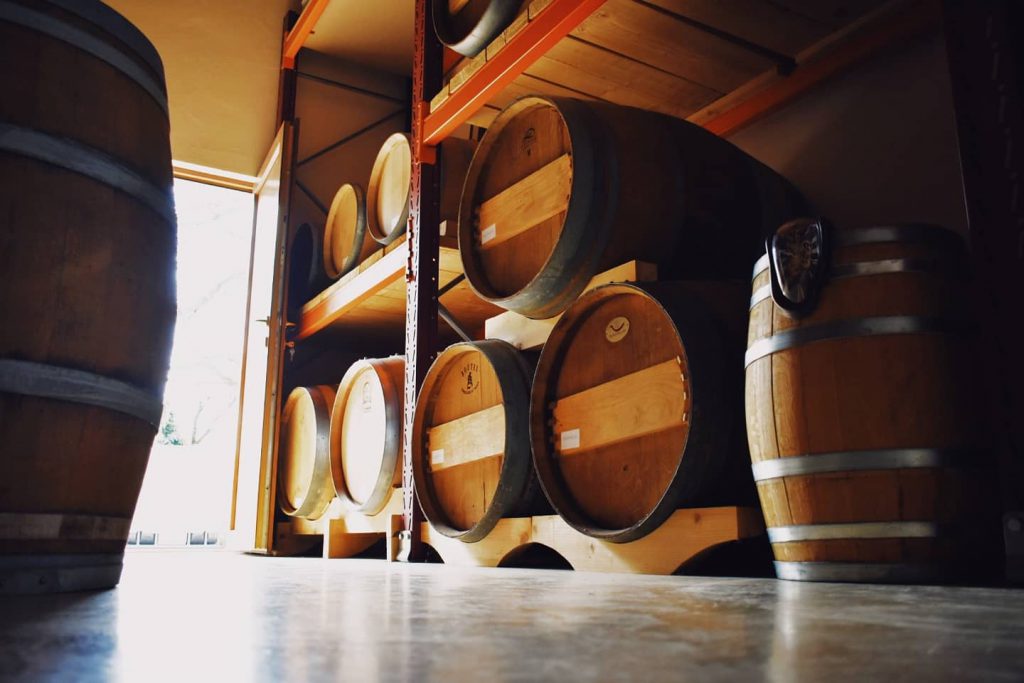 INTRODUCTION
Brigljević distillery is located near the capital of Croatia, in a town called Velika Gorica and has been operating since 2002. They are the first craft distillery and one of the oldest distilleries in Croatia in general. They've won numerous awards for their brandies, label design and gin. It's a small family business owned by mister Miljenko Brigljević and in the upcoming years, we expect a great deal from his daughter Gabriela Brigljević since she has been going in her father's steps.
Varionica Brewery was founded in 2014. by two beer enthusiasts; Davor Simičić and Matija Mrazek. Their brewery is also located near the capital in a place called Pisarovina. An interesting fact is that they've managed to get EU funding for their Brewery which is astonishing, they are the only Croatian brewery to do so. Recently they've won gold medals in the European Beer Challenge for their beer.
WHISKY PRODUCTION
Given that whisky production is not an easy task, let alone profitable for the next few years, how did you decide to do this?
Brigljević: In Croatia, we have no tradition in the production of aged spirits. Our schnapps is mostly consumed in that rudimentary form (transparent and without ageing). Consequently, we have little practical knowledge, applicable to the production of this type of alcoholic beverages. For the last ten years or so, our distillery has been working on the idea of ​​turning home-made distillates into "fine spirits". I experimented with several types of distillates, with ageing in different barrels in different positions (variables in moisture, temperature intervals throughout the year, etc.) Some things worked, some are exceptional, and some are not. Along the way, the first Croatian craft gin was created, and later an old tom version of an aged gin in a barrique barrel. Logically whisky was our next step.
Varionica: It was a challenge for us. We've been in the whisky club since 2016. and have been drinking even longer. We work well in these collaborations. We love working with other people in their industry who also know their job. Why not have your whisky when we have already had the opportunity to make it ourselves. Somehow we saw through the whisky club that it was partly similar to brewing and so we started to study it more and more and in the end, we met the team from the Brigljević distillery. We had the technology to make beer, or the raw material to make whisky, and they had the technology to distil whisky. We decided to experiment together and I can say that it was a challenge for all of us, but we are pleased with the results.
Looking at the current state of the market, do you have a particular audience for your product, i.e. do you want to tailor towards cocktails or would you rather have the audience consume it in some other form?
Brigljević: Considering that we are a micro-distillery, it does not occur to us to produce in quantities for cocktails. In the years ahead, we will be experimenting a lot with yeast, malt, fermentation and distillation, as well as ageing in various casks, so we expect a lot of smaller releases for whisky enthusiasts and connoisseurs alike.
Varionica: A lot depends on the distillate itself that we will eventually get. We are currently thinking in all directions, but the way the distillate will age in the wood and what will happen to everything will ultimately affect the very direction of both marketing and PR. It's hard at first to have a concrete path for the first whisky and what exactly you want from it because the world of whisky is so wide, and we're just at the beginning and I doubt we can know exactly what we're going to get and in which direction it's going.
Tell me more about the production, of course as much as you can say in public; What yeasts do you use, how long does fermentation last, what about distillation, what kind of stills do you use, is it allowed to know the size of the barrels and how much distillation do you plan to do per year?
Brigljević: Malt preparation is done in the Varionica plant in Pisarovina, and fermentation in the distillery in Velika Gorica. We use a classic copper pot still and we distil it two and a half times, instead of regular two times. We plan to age it in 225L barrels, but also smaller volumes depending on the availability of barrels. Since malt can be distilled all year round (there is no seasonality as with fruit distillates), we plan to make whisky as much as we can.
Varionica: We used 100% malted barley for production. The first batch was a little over 2000 litres. We used the English yeast strain because of the rich ester profile it produces. The fermentation was done at 96h and we got a wash of 8.5% alcohol. The number of distillations is not predetermined, we will see how things develop and which barrels we will be able to procure. So far we have different barrels, different sizes and the plan is to fill everything from 40 litres to 225 litres.
Given your new make products, I guess 2023 – 2025 can we expect your product or?
Brigljević: In our climate, the maturation of new make in oak barrels is much faster than in Scotland. We have a much larger annual temperature range and more pronounced differences between dry and wet periods, so I expect good whiskey in the first editions of 2024-2025.
Varionica: It is very difficult for us to say that at this moment. We hope that it will be in that period. It all depends on the interaction between new make and casks, as more batches come into play we will know more about the maturation of whisky and what to expect.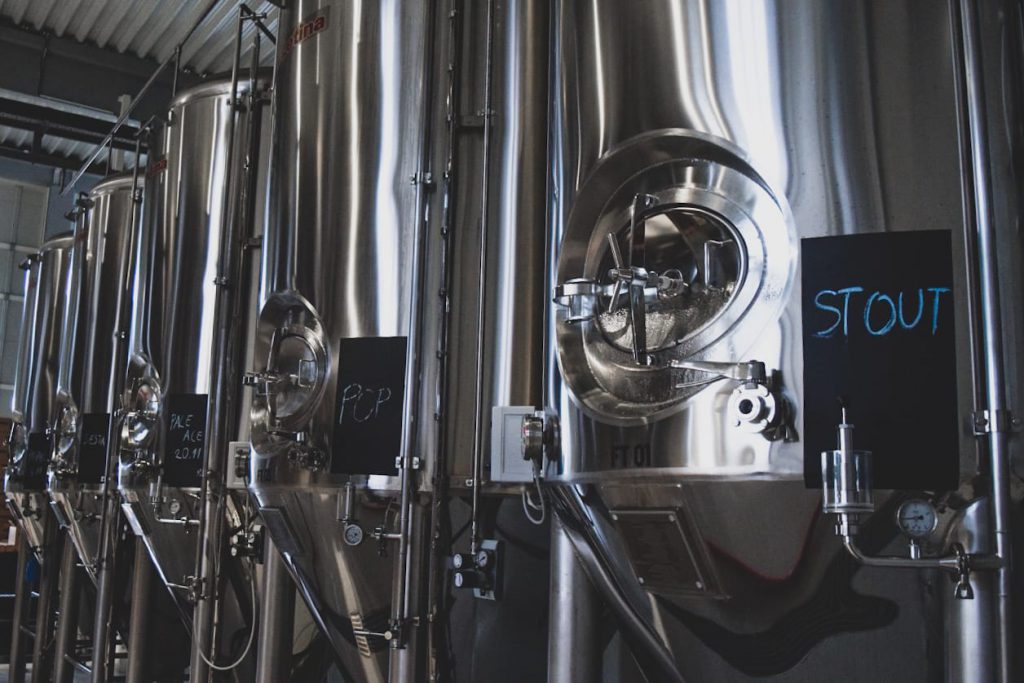 BUYING A CASK
There is a popular practice of buying a cask in Scotland, have you thought about it more seriously, perhaps tried to offer it to certain speciality shops or hotels, maybe even clubs or private buyers a share or part of the cask?
Brigljević: Yes, the paperwork has already been prepared and I hope that in the second half of this year we will be able to offer casks for sale. It's a good idea to ease the cost of this whole story a bit. 
Varionica: Yes, of course. The barrel market is huge, diverse and there are choices, almost unlimited. If it is not in the first edition, it will certainly be in the second, third. There will certainly be interested partners for something like that, especially since the casks can be from 40 to more litres. It doesn't have to be some huge amount, and an exceptional product can be obtained.
How complicated are the legal issues surrounding whisky production, are there certain guidelines that you must follow in Croatia, or do you adhere to the SWA?
Brigljević: There are no special requirements, it is regulated by our regulations on strong drinks, accorded with EU regulations (and that is SWA, although Scotland is no longer in the EU).
Varionica: No. Honestly, everything related to a legal matter is managed by Brigljević distillery, since they have extensive experience in distilling. What we will certainly respect is that the whisky must be 3 years old to be called whisky. Our goal is that this distillate can be called whisky, but it must have some Croatian flair. We are not trying to clone Scotch whisky but we are trying to create Croatian whisky.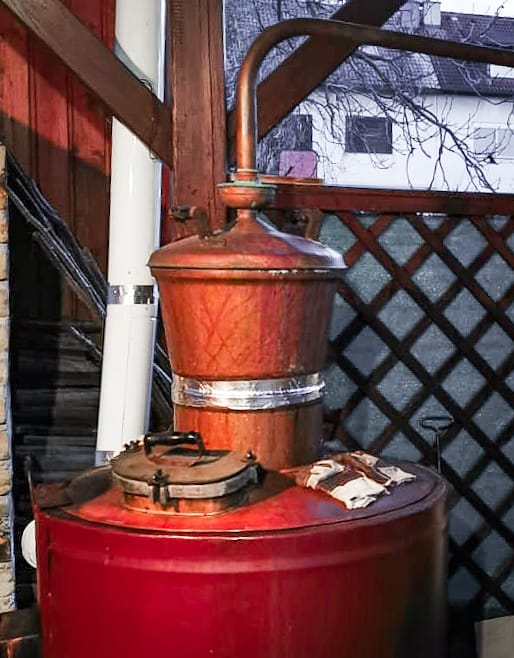 INSPIRATIONS OR FAVOURITES
Are there any role models in the world of whisky production that you have looked up to or maybe some distilleries that you like?
Brigljević: As for role models, it's hard to say, the distilleries we like are not craft, so we can't compare because we are not the same in any criteria. Mackmyra would be the most similar to us in inspiration, even if they are not climatically similar to us. As for the role models, I don't have them personally, Starward and Bimber are my inspirational distilleries – especially because they have their way and they are well respected in the community. There is no point in comparing ourselves to an industry or hundred-year-old distilleries when we, unfortunately, cannot be that. 
Varionica: I honestly don't know, maybe not with me, maybe others will say differently. I'm always true to my idea and every new idea challenges me to see how it turns out in my script. If we were to talk about role models, I would mention the standard Scottish single malt level, which you should strive for no matter how you turn in any story, you can't reach that price-quality ratio, history and everything they have. I would not specifically single out any distillery. 
What are your favourite whisky styles?
Brigljević: I like aromatic whiskies, I'm not a big fan of overly sweet and fruity whiskies and one-dimensional peated ones. This applies generally not only in whisky but also in grappa and cognacs.
Varionica: I would not single out regions or distilleries, I would single out the opportunity more. It's not the same whether it's winter or summer and it's not the same occasion where whisky is drunk. That's more important to me than the region itself. I'm not only loyal to Highland or Speyside, etc. During winter I think of the "dirtiest" whisky, and the lightest, floral-scented whisky in the summer is the best, so I try to guess the opportunity and the whisky that goes with it.
Are you also a fan of this type of drink in your private life? If so, tell me what left a mark on you this year in a good and bad light.
Brigljević: Yes, I'm a big fan of everything in the fine spirits category. Last year I was looking for whiskies on the trail of what we could make ourselves, so as I mentioned earlier, Swedish Mackmyra Appelblom (whisky from calvados barrels), then the Australian distillery Starward and their excellent wine barrels and one Japanese, Ichiro's malt MWR which has excellent aromas of mizunara oak barrels. As for the bad ones, unfortunately, I can't think of any, but there were average ones.
Varionica: We enjoy discovering new whiskies, but also other distillates like rum and gin. A lot of them are left in good memory, and fortunately few in bad. It's hard to say which was the most impressive, but the Glenfarclas 25-year-old came to my mind first. Also, Ledaig 18-year-old, Hazelburn in general, but I didn't like the new Glenmorangie Tale of Cake release.